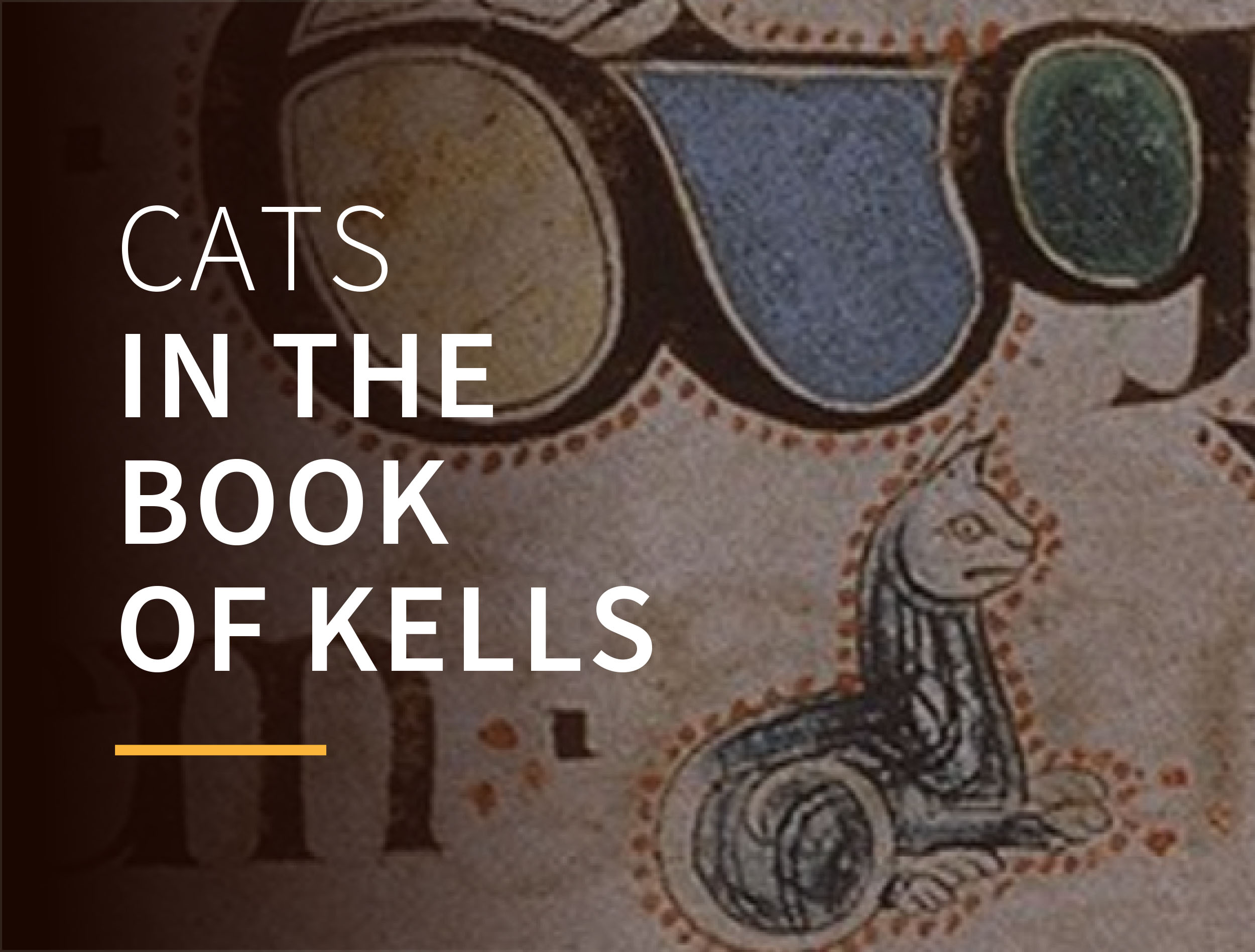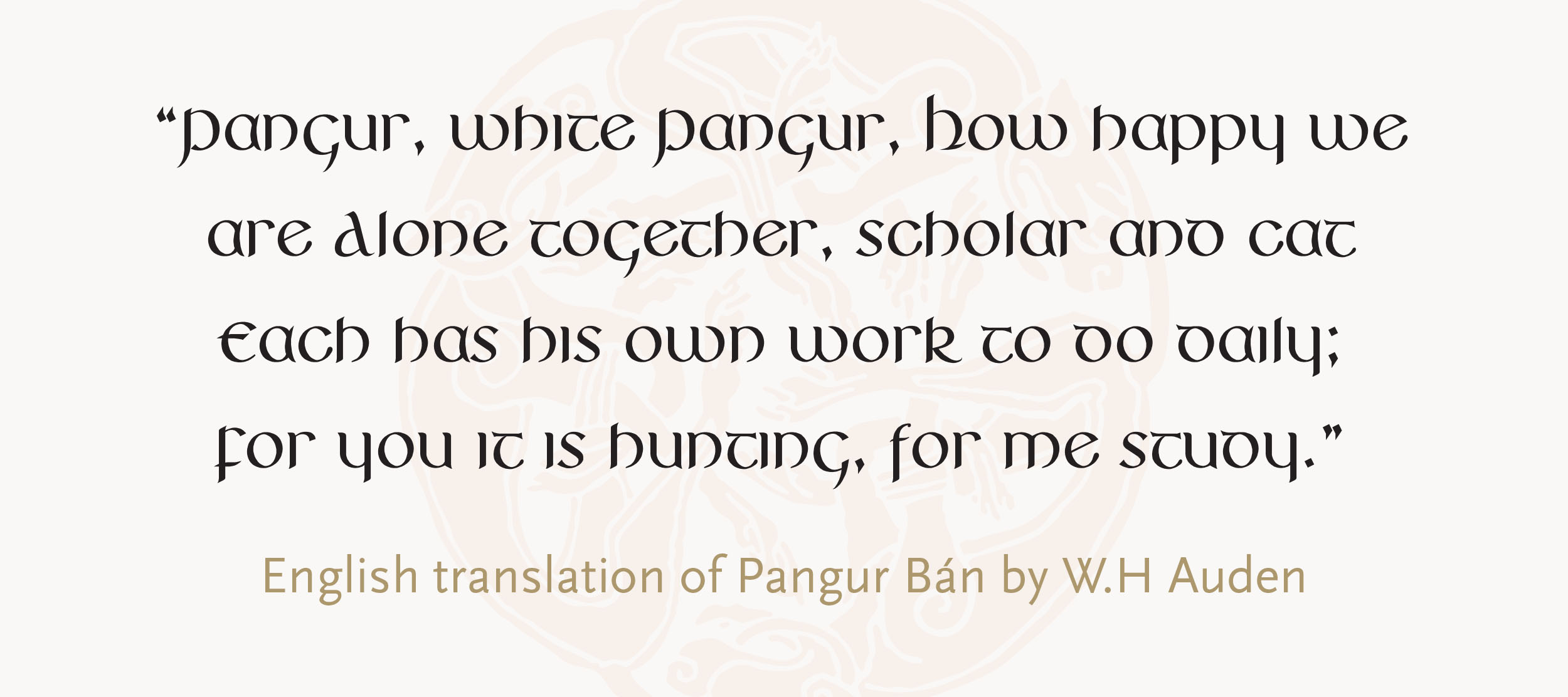 A poem called Pangur Bán, written in the 9th century by an Irish monk about his cat, highlights how cats were kept as pets during the time that the Book of Kells was created. The monks may have kept cats to help preserve the supply of food in the monastery. This practical function is referenced in the Book of Kells through illustrations of cats catching rodents.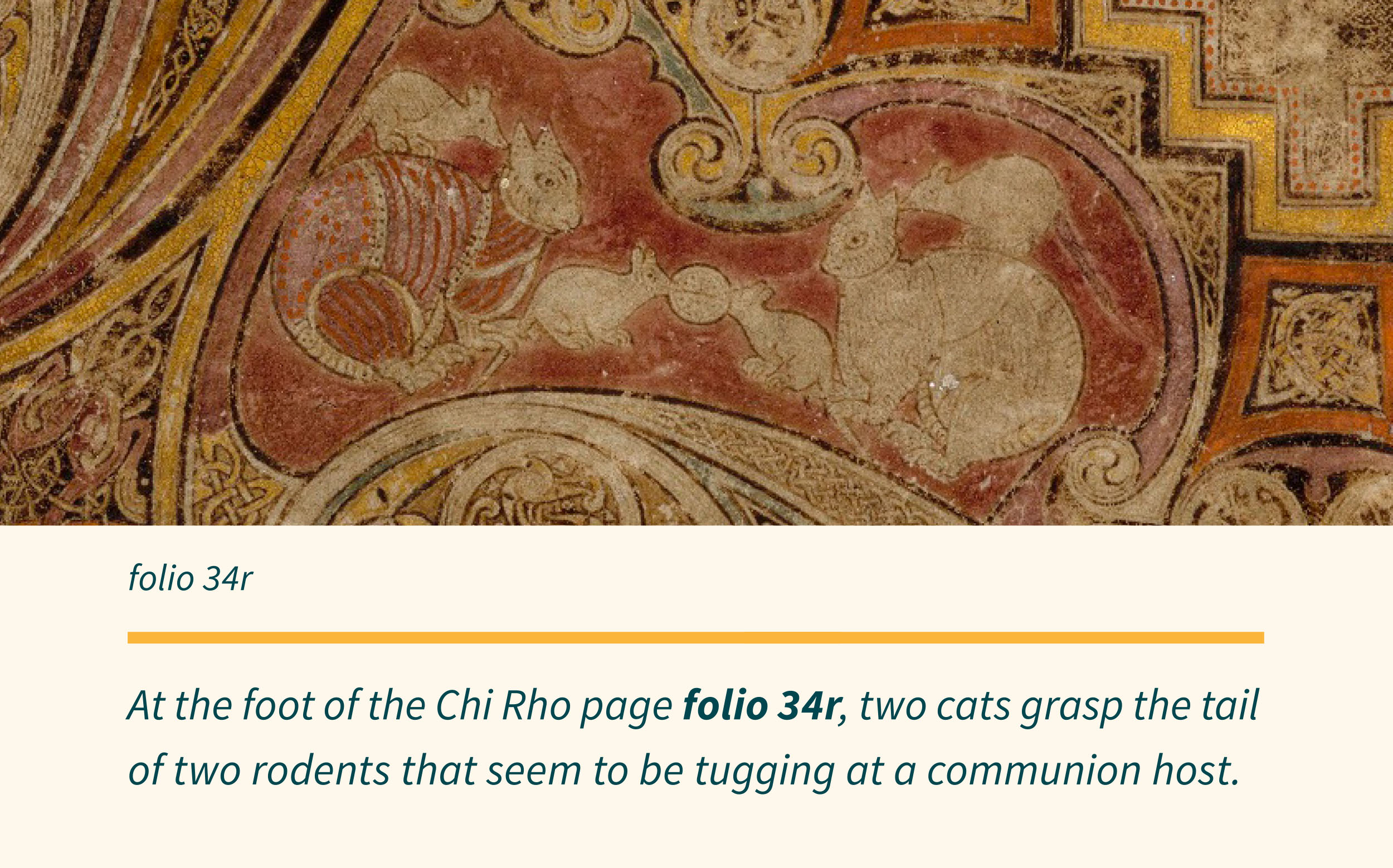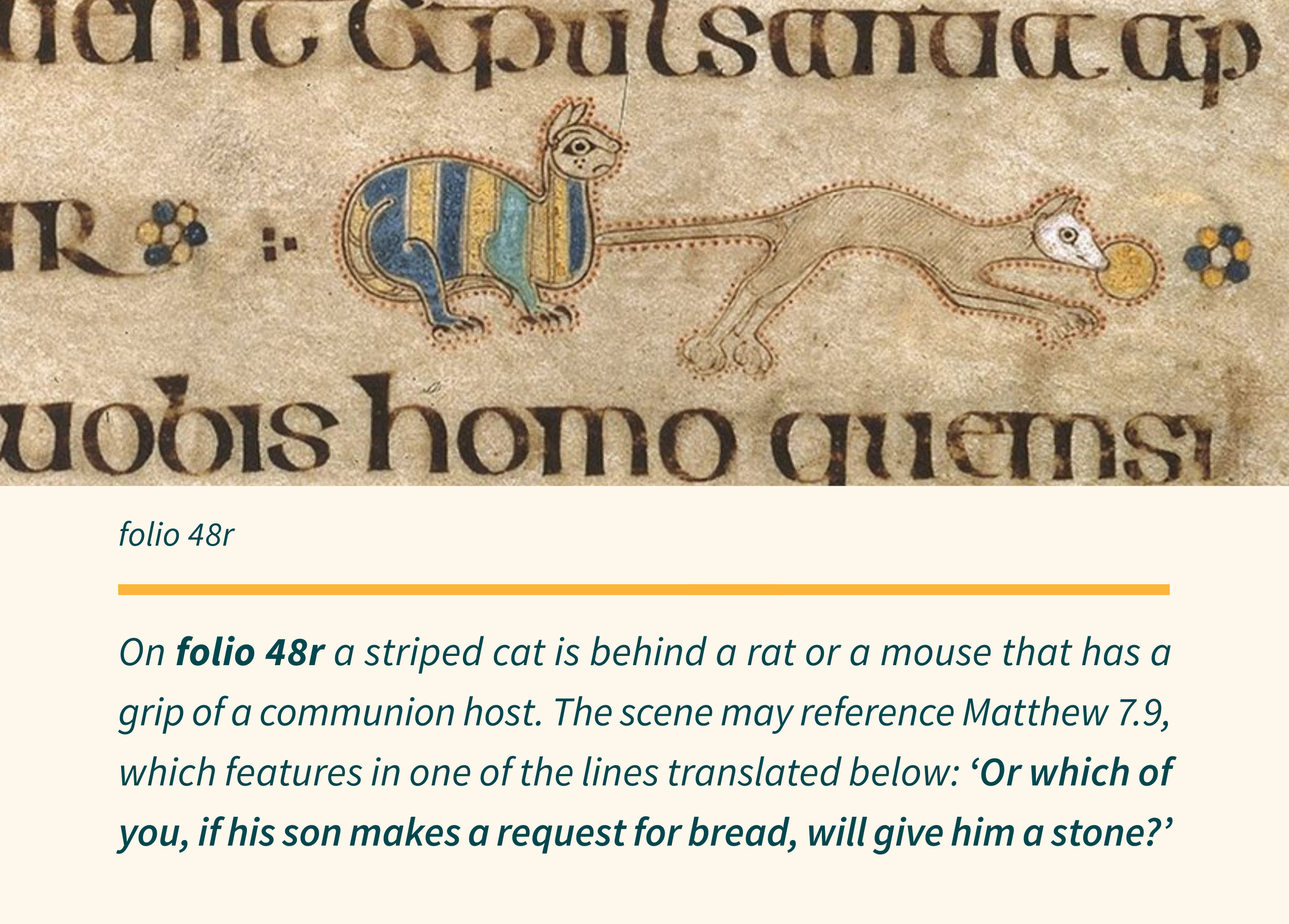 Why not get inspired by cats in the Book of Kells and create a drawing or painting, poem or short story for the Book of Kells Creative Competition 2018.
Get your creativity flowing by visiting the Book of Kells exhibition which is open 7 days a week and see if you can find the cats hidden in the exhibition panels and in the pages of the manuscript that are on display.
Also be sure to keep an eye on our newsletters and social media channels for competition inspiration.