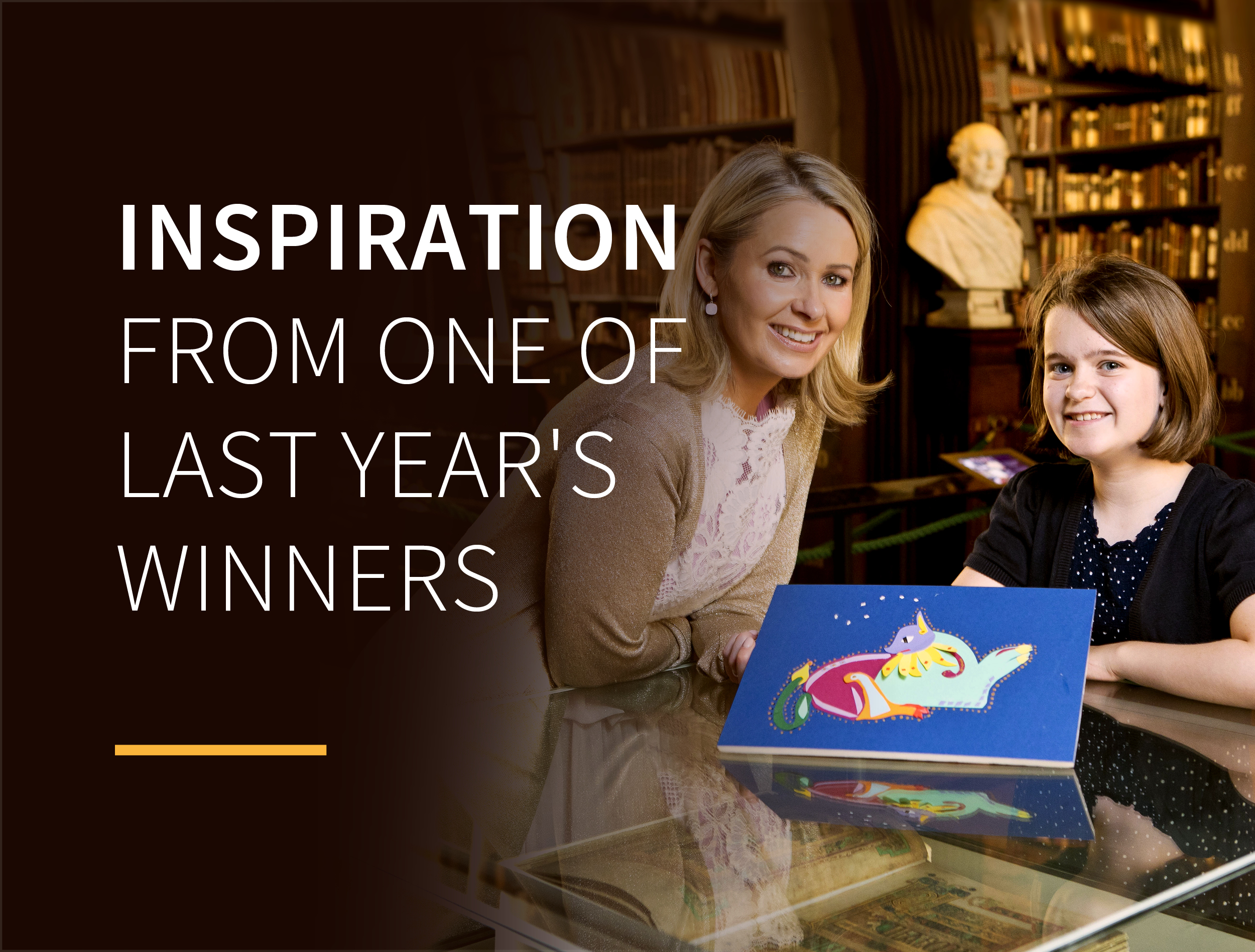 The Book of Kells Creative Competition is all about re-imagining Ireland's medieval masterpiece.
Our judges are looking for modern and innovative interpretations of the Book of Kells and entrants are invited to let their imagination run riot!
One of last year's Primary School Art winners, Violet McGrath, was inspired by the illustrations of cats that appear throughout the manuscript.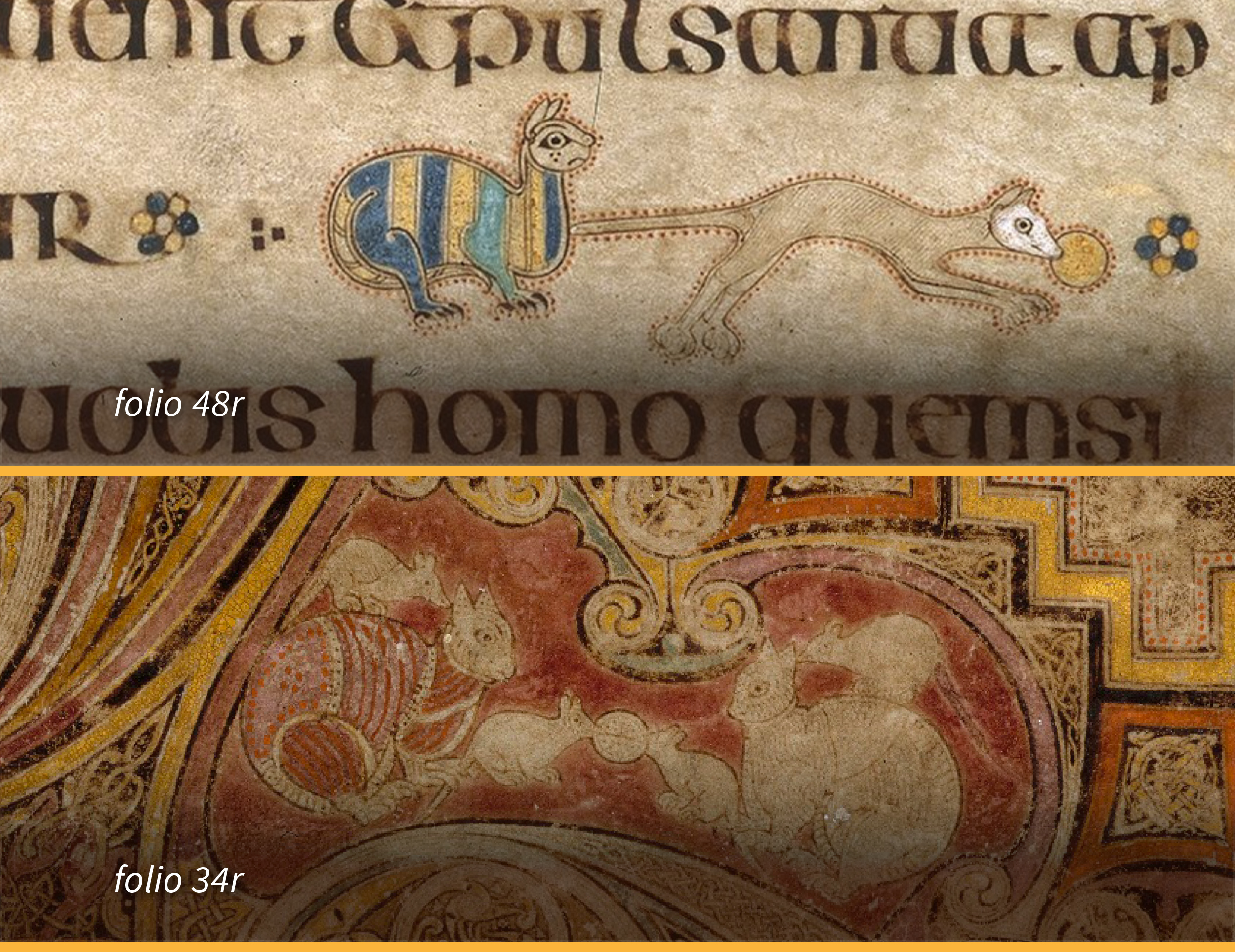 The Book of Kells features numerous playful illustrations of cats catching rodents; it is believed that the monks who created the Book may have kept cats to ward off vermin and preserve food in the monastery.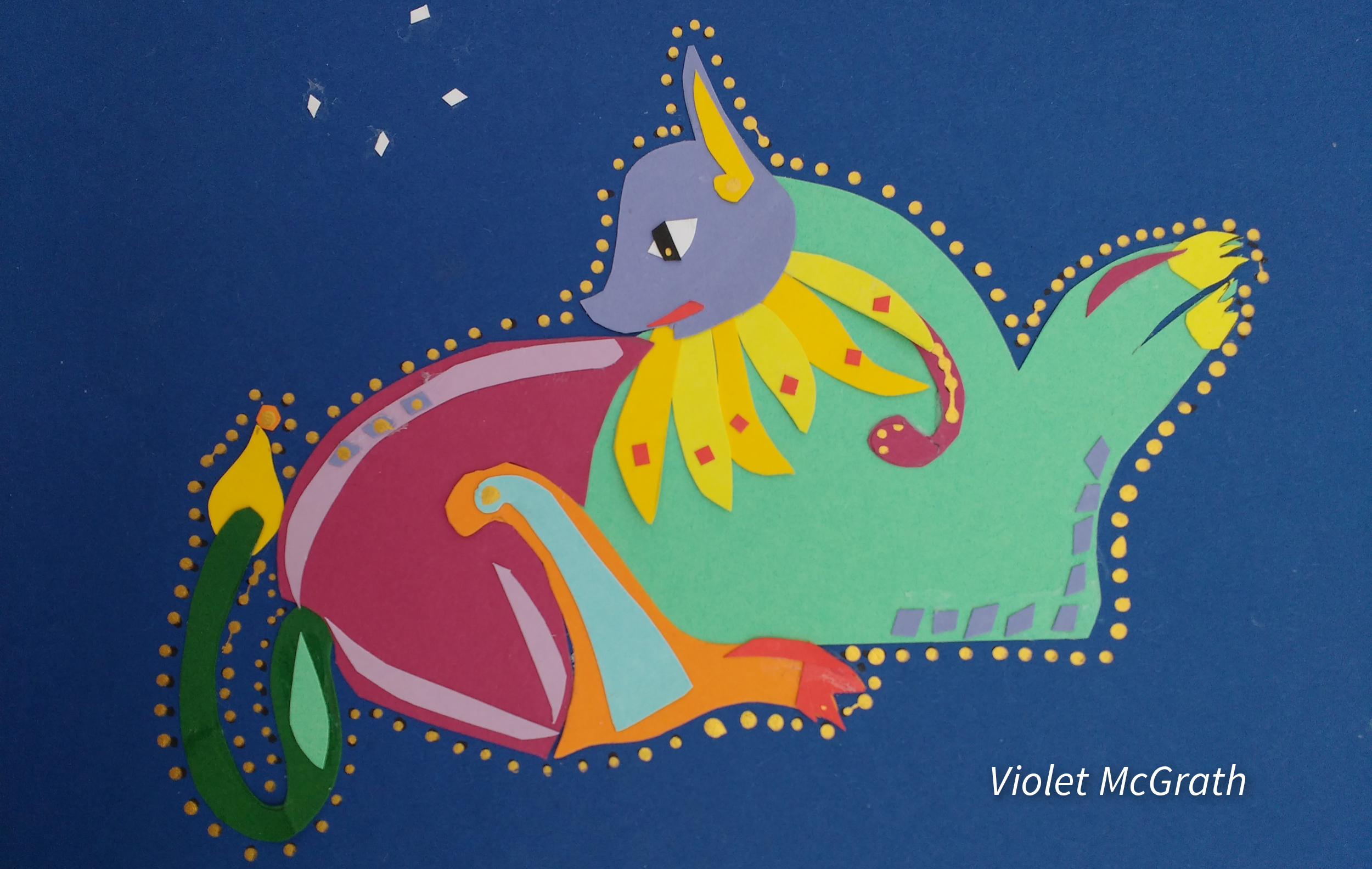 Violet's stunning entry to our 2018 competition featured some of the techniques used in the Book of Kells, such as dots outlining illustrations.
Our 2018 judges Sharon Ní Bheoláin and Rachel Moss loved Violet's bold use of colour which really brings her Book of Kells cat to life.
Get inspired by the stories behind the Book of Kells and create a drawing, painting, poem or short story for the Book of Kells Creative Competition 2019.
Why not get your creativity flowing by visiting the Book of Kells, which is open 7 days a week or visit the Get Inspired section on our website today.