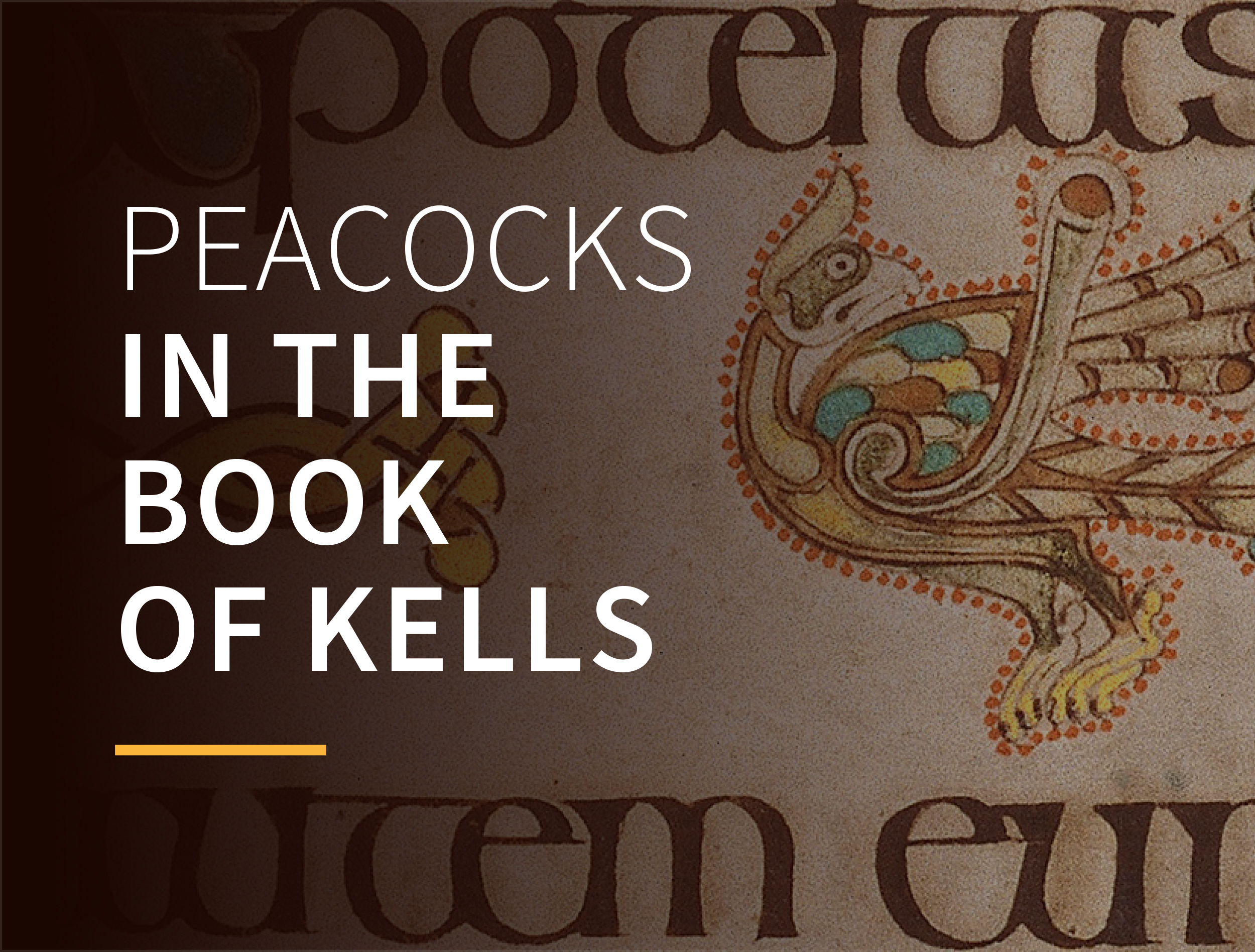 Peacocks are integral to the decoration in most of the major pages in the Book of Kells. They appear at line endings, on Canon tables and in key positions next to images of Christ.
They are thought to represent Christ's incorruptibility or immortality, due to the ancient belief that peacock flesh does not decay.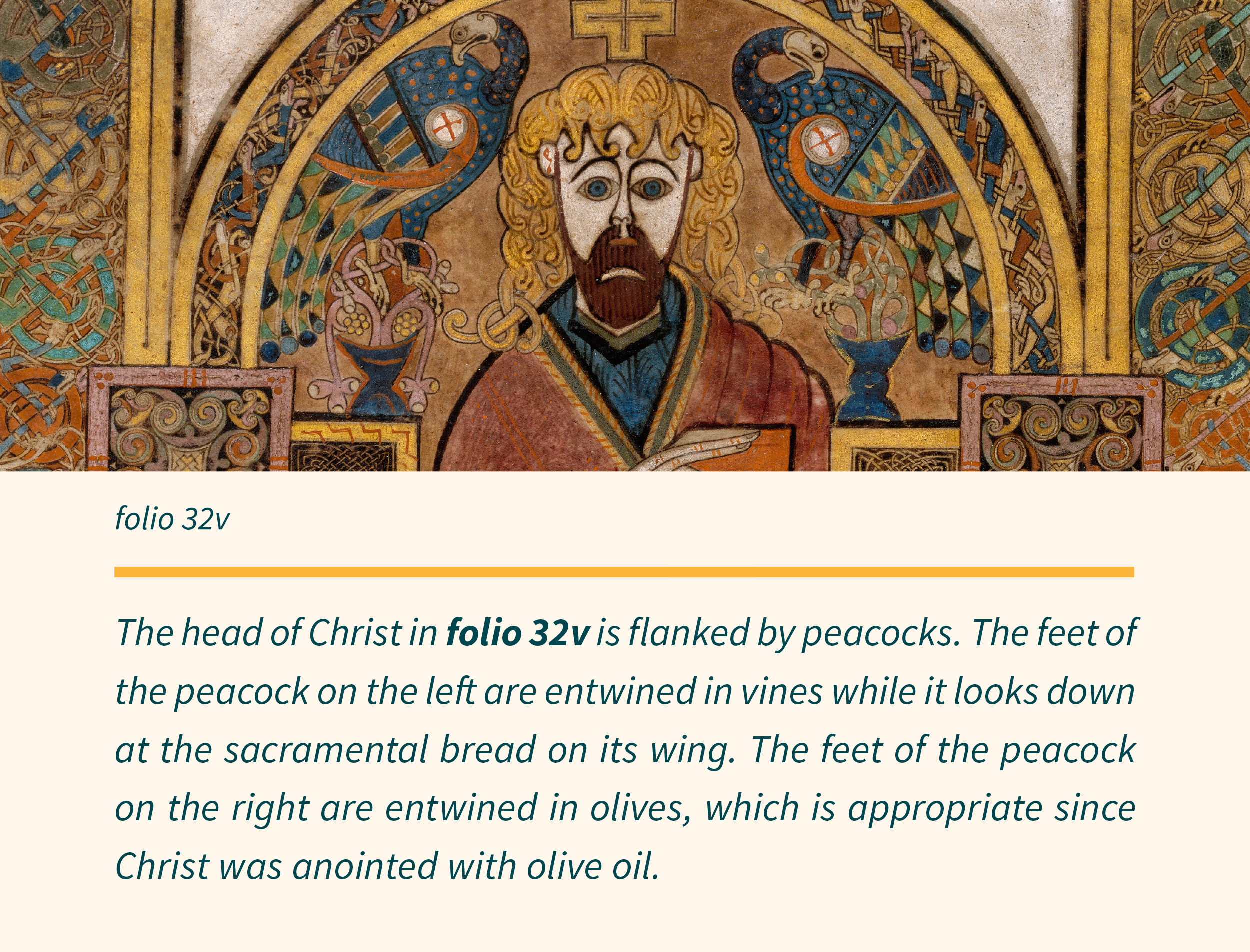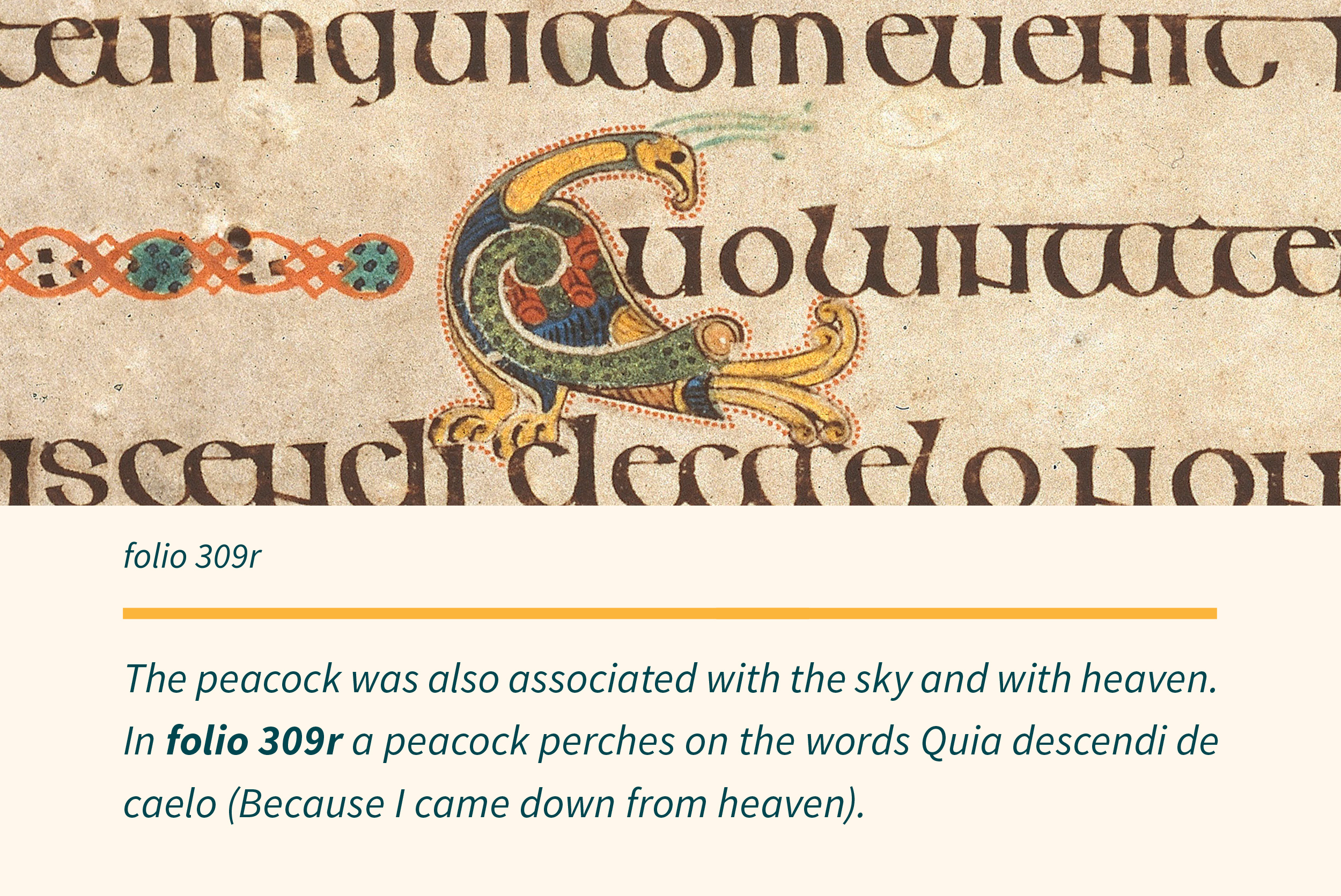 Get inspired by peacocks in the Book of Kells and create a drawing or painting, poem or short story for the Book of Kells Creative Competition 2018.
Why not get your creativity flowing by visiting the Book of Kells exhibition which is open 7 days a week and look for peacocks illustrated in the exhibition panels and in the pages of the manuscript that are on display. Also be sure to keep an eye on our newsletters and social media channels for competition inspiration.
Click here to find out how to enter the Book of Kells Creative Competition.