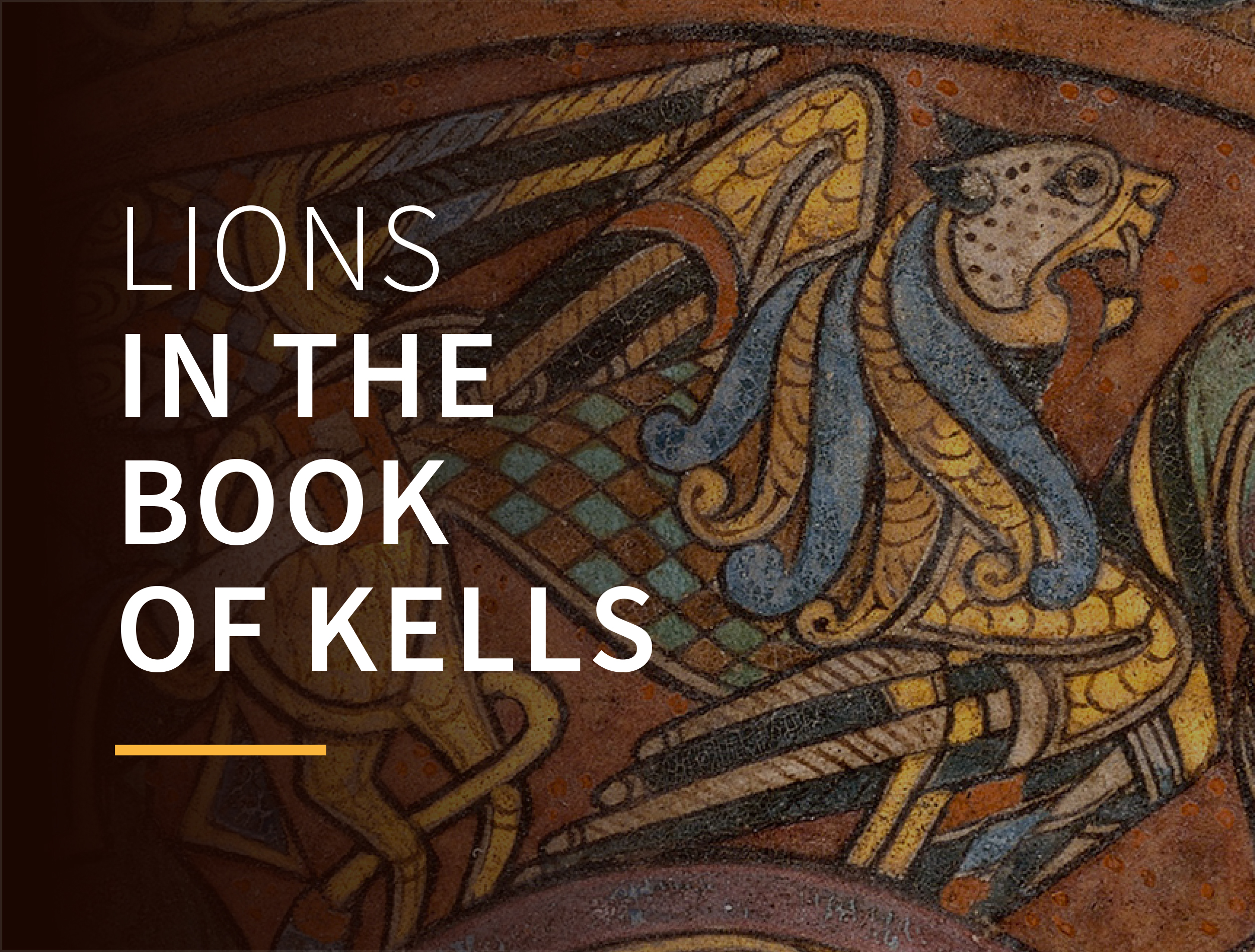 Lions play a key part in the symbolism of the Book of Kells.  According to ancient Christian texts, the lion cub was born dead and was watched over by the lioness for three days until its father arrived on the third day and awakened it.
This story is believed to be the inspiration for the variety of lions illustrated throughout the Book of Kells, reflecting Christ's rising from the dead after three days in the tomb.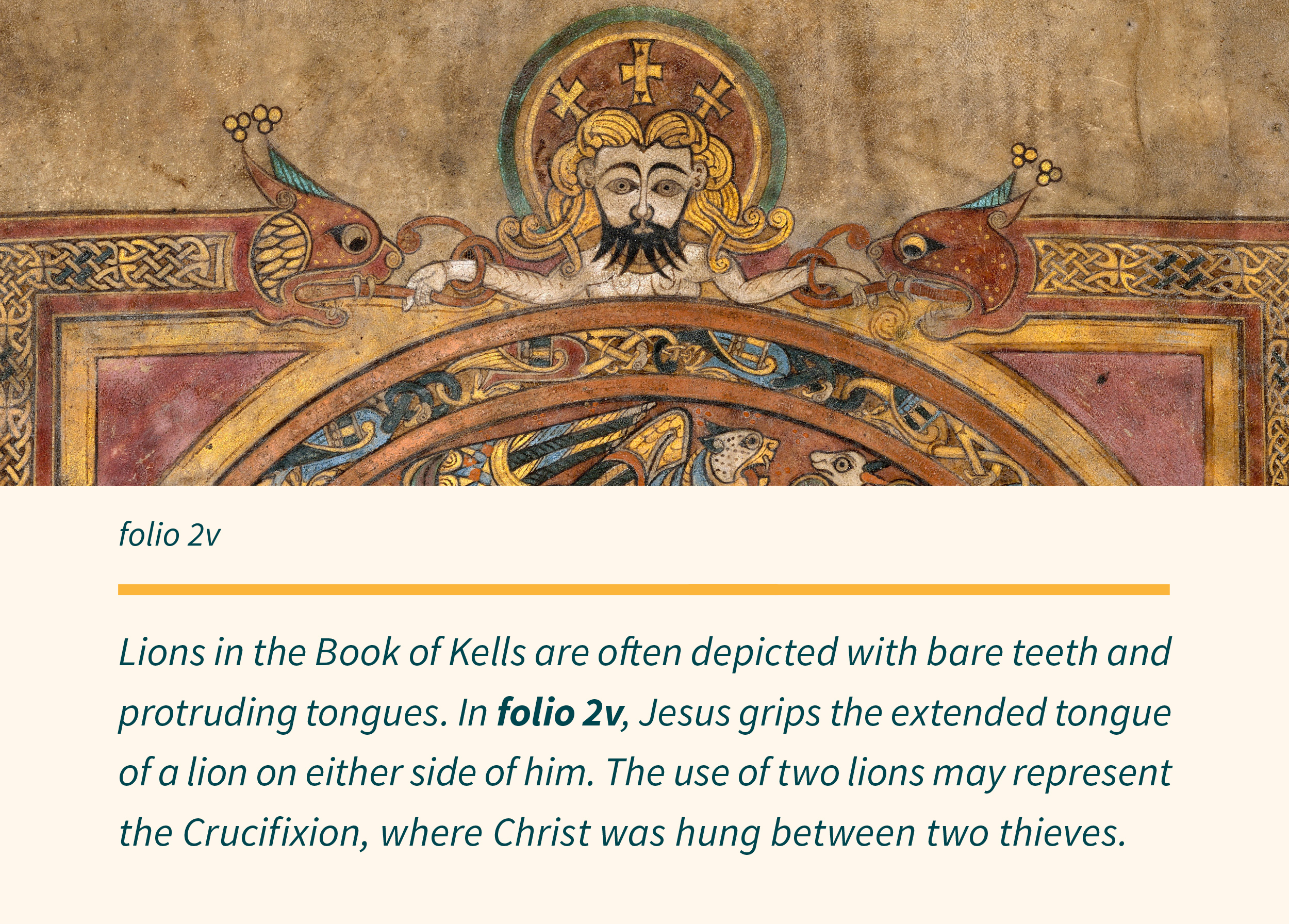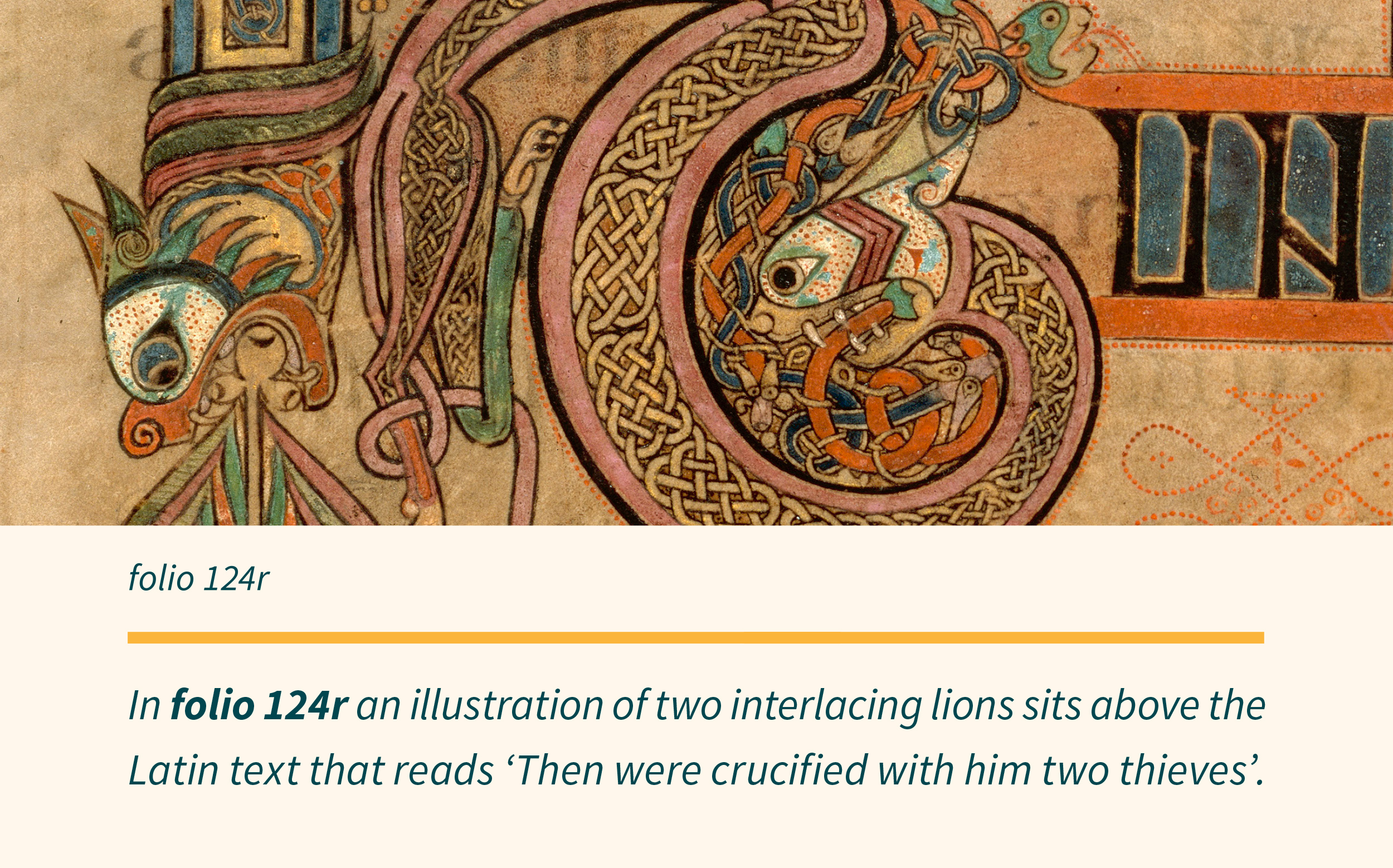 Why not get inspired by lions in the Book of Kells and create a drawing or painting, poem or short story for the Book of Kells Creative Competition 2018?
Get your creativity flowing by visiting the Book of Kells exhibition which is open 7 days a week and see if you can find lions hidden in the exhibition panels and in the pages of the manuscript that are on display. Also be sure to keep an eye on our newsletters and social media channels for competition inspiration.
Click here to find out how to enter the Book of Kells Creative Competition.